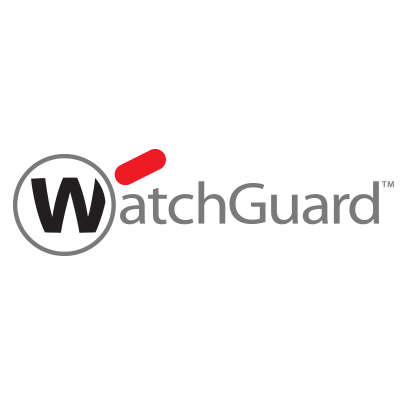 8 x (optional) Interfaces 10/100/1000 | 1 x SRL | 2 x USB
Descripción
Características y beneficios
Rendimiento de firewall de hasta 34 Gbps. Encienda todos los motores de escaneo de seguridad y aún vea un increíble rendimiento de 5.4 Gbps.
Todas las funciones de registro e informes incluidas con la compra, con más de 100 paneles e informes, incluidos PCI e HIPAA.
Obtenga información crítica sobre la seguridad de la red, desde cualquier lugar y en cualquier momento, con WatchGuard Dimension.
Personalice la configuración de su puerto para satisfacer las necesidades actuales, sabiendo que tiene la flexibilidad de adaptarse a medida que la red evoluciona. Así es como preparar su red para el futuro y eliminar los costosos escenarios de extracción y reemplazo.
Las capacidades de alta disponibilidad aseguran el máximo tiempo de actividad. Compre dos
Firebox M470, M570 y M670s para un par de alta disponibilidad activo / pasivo y recibir 50%
Firebox M570 Series Basic Security Suite Bundles
Basic Security Suites include Appliance, Standard Support (24×7), Application Control, WebBlocker, spamBlocker, Gateway Antivirus, Intrusion Prevention Service, Reputation Enabled Defense, and Network Discovery.
Firebox M570 Series Total Security Suite Bundles
Total Security Suites include Appliance, Gold Support, Basic Security Suite, APT Blocker, Data Loss Prevention, Dimension Command, Access Portal, DNSWatch, and Threat Detection & Response
Firebox M570 Series Support Bundles
Standard Support includes 24×7 support with unlimited incidents per year, 4 hour critical/high, 8 hour medium, 24 hour low targeted response times, advanced hardware replacement and software updates and patches.
Firebox M570 Trade Up Program – Security Bundle
Firebox M570 Competitive Trade In Program
Firebox M570 High Availability
Renta de Firewall WatchGuard Firebox M570 (WGM57031)
Los precios y disponibilidad pueden cambiar sin previo aviso. Consulte con nuestro
equipo de ventas.