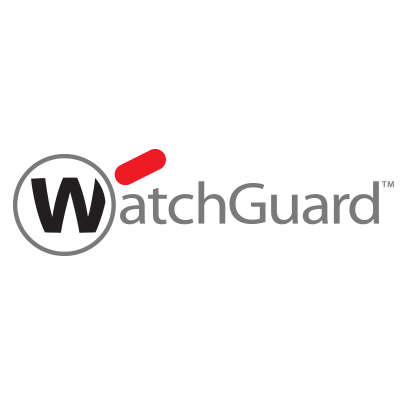 4 x 10 Gb Fiber | 8 x 1 Gb Fiber | 8 x 1 Gb Copper
Descripción
La mejor seguridad de su clase:
La inspección de contenido de la capa de aplicación reconoce y bloquea las amenazas que los firewalls de paquetes con estado no pueden detectar.
Los potentes servicios de seguridad basados ​​en suscripción aumentan la protección en áreas de ataque críticas para múltiples capas de defensa. Al asociarse con proveedores de tecnología líderes, WatchGuard es capaz de integrar los mejores componentes de seguridad de su clase en una plataforma para una seguridad más sólida con grandes ahorros de costos.
Las funciones de red avanzadas, como el enrutamiento dinámico y la agregación de enlaces, le permiten agregar seguridad sin necesidad de cambiar la infraestructura de red existente.
Las opciones múltiples de VPN (IPSec, SSL, L2TP) para acceso remoto seguro incluyen soporte para dispositivos Android y Apple iOS.
Fácil de administrar:
WatchGuard Dimension ™, una solución de visibilidad preparada para la nube pública y privada, convierte instantáneamente los datos sin procesar en inteligencia de seguridad.
El monitoreo y los informes interactivos en tiempo real, sin costo adicional, brindan una visión sin precedentes de la actividad de seguridad de la red para que pueda tomar medidas preventivas o correctivas inmediatas.
La consola de administración intuitiva administra centralmente todas las funciones de seguridad.
La conmutación por error de WAN y VPN proporciona redundancia para una mayor fiabilidad.
Extienda la mejor seguridad UTM (Unifed Threat Management) a su WLAN agregando los puntos de acceso inalámbrico de WatchGuard.
Arrastre y suelte la configuración de VPN de Branch Office: tres clics y su oficina remota está conectada.
Se incluye una fuente de alimentación redundante intercambiable en caliente para ayudar a garantizar el máximo tiempo de actividad.
Firebox M5600 Series Basic Security Suite Bundles
Basic Security Suites include Appliance, Standard Support (24×7), Application Control, WebBlocker, spamBlocker, Gateway Antivirus, Intrusion Prevention Service, Reputation Enabled Defense, and Network Discovery.
Firebox M5600 Series Total Security Suite Bundles
Total Security Suites include Appliance, Gold Support, Basic Security Suite, APT Blocker, Data Loss Prevention, Dimension Command, Access Portal, DNSWatch, and Threat Detection & Response
Firebox M5600 Series Support Bundles
Standard Support includes 24×7 support with unlimited incidents per year, 4 hour critical/high, 8 hour medium, 24 hour low targeted response times, advanced hardware replacement and software updates and patches.
Firebox M5600 Trade Up Program – Security Suite Bundles
Firebox M5600 Competitive Trade In Program
Firebox M5600 High Availability
Renta de Firewall WatchGuard Firebox M5600 (WG561031)
Los precios y disponibilidad pueden cambiar sin previo aviso. Consulte con nuestro
equipo de ventas.